Mitra Sleeper
Mitra Sleeper by Steelcase
The Mitra recliner responds to the intensive demands of a 24/7 healthcare environment with comforting strength and beauty.
Sign Up
Sign UpWant to subscribe to our newsletter?
Features
Comfort for Mind + Body
REST OR SLEEP
The Mitra recliner transitions with ease to support rest or sleep in patient rooms and treatment areas.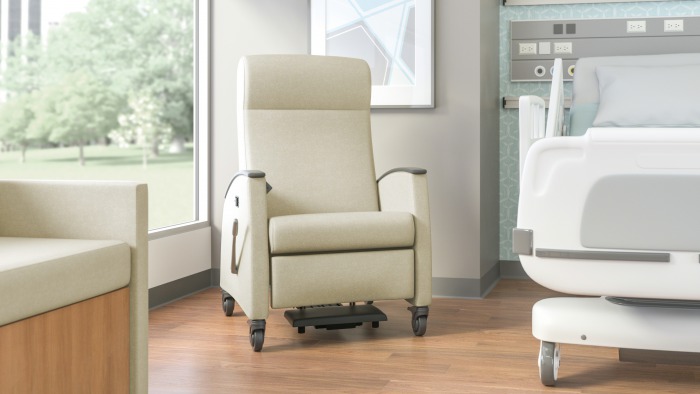 Insights

USER-CENTERED SEATING
Recliners that balance a residential feel with performance features can contribute to a feeling of comfort while meeting important healthcare needs.
Mitra excels in both categories. Beneath its pleasing aesthetic, wood and steel frame construction provides durability and support. The recliner's design and materials facilitate cleaning.
For more product details about Mitra Sleeper, please visit steelcase.com.