SOTO – Computer Support
SOTO by Steelcase
SOTO enhances an investment in office furniture by meeting more employee needs and utilizing vertical space in increasingly smaller work environments.
Sign Up
Sign UpWant to subscribe to our newsletter?
Features
Monitor Bridge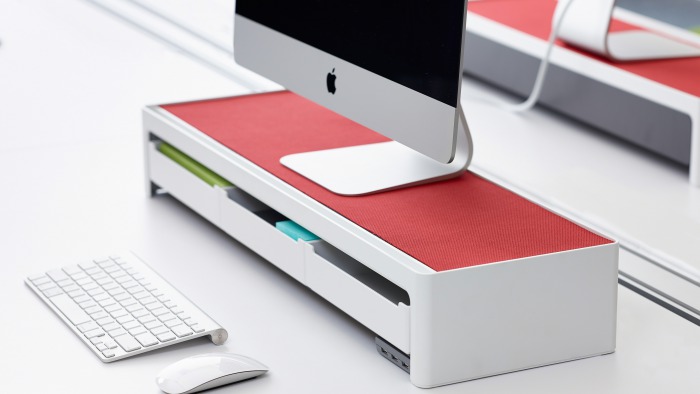 Reclaim worksurfaces by securing and elevating monitors, tablets and laptops as second screens.
Optional shelf can support three SOTO personal boxes for additional organization.
For more product details about SOTO – Computer Support, please visit steelcase.com