SOTO – Technology + Power Solutions
SOTO by Steelcase
SOTO allows spaces to anticipate and accommodate shrinking technologies so users can access and share information from anywhere.
Sign Up
Sign UpWant to subscribe to our newsletter?
Features
Launch Pad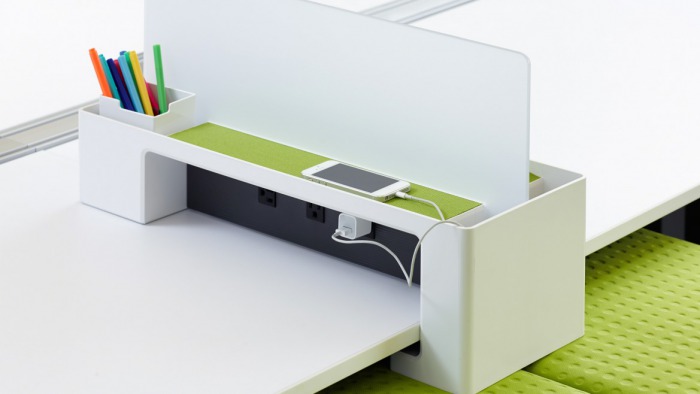 Available with or without power.
Provides separation and privacy between workspaces and protective storage for mobile devices and more.
Powered option offers three easily accessible outlets on each side.
Optional divider screen can be retrofitted without the use of tools.
For more product details about SOTO – Technology + Power Solutions, please visit steelcase.com