Irys
Sign Up
Sign UpFor the latest trends in workplace, education, and healthcare spaces, sign up for dancker news.
Features
Overview
Today's workers must be creative problem-solvers. The IRYS pod meets workers' diverse needs for collaboration, privacy, focus and regeneration in a whole new way.
Key Benefits
Includes ceiling, lighting, air treatment and access to power
Easily add enclosed spaces to the open plan without architectural renovation
Ships within 2 weeks and installs in just one day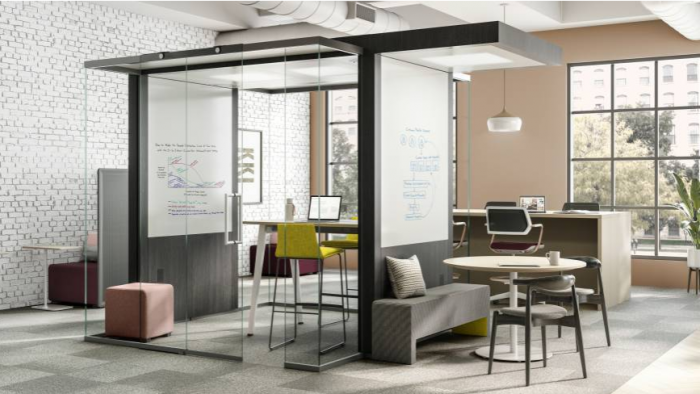 For more product information about Irys, please visit steelcase.com.