The full article, Viewpoint: Getting employees back to the office will take more than a comfortable chair, was originally published in Baltimore Business Journal magazine on June 2, 2023. 
Written by Nathan Kooi, President of the Greater Washington, DC and Baltimore area
The lyrics to a song that became popular at the end of World War I chronicled domestic concerns about U.S. soldiers' reluctance to return to their family farms after experiencing European city life and Parisian culture during the war.
Today in the wake of the pandemic, many businesses across the country may be experiencing similar sentiments. Employees who had no choice but to work from home when Covid forced a national shutdown have gotten used to the freedom and flexibility remote work affords. As a result, many companies are struggling to convince those workers to come back into the office.
Organizations worried about their own viability have largely responded to this dilemma by embracing a hybrid model in which employees return to the office for part of their work week and spend the rest of their time working remotely. In theory, this ensures that employees enjoy some of the benefits of working from home while balancing the need for in-person collaboration. In practice, however, this approach can create all sorts of problems, from scheduling difficulties to equipping both at-home and in-office workers with the kind of technology that enables them to work together effectively.
The real crux of the issue, though, is that employee expectations have changed. The pandemic pushed many workers – especially younger workers – to reevaluate what they were giving and getting from their jobs. With that in mind, it has become more important than ever for employers looking to attract workers back to the office to provide compelling workplaces that create energy, forge a deeper relationship with the employer's brand and culture, and inspire employees to do their best work.
This means more than simply offering a wide array of comfortable furniture options and multiple workplace settings, such as pods, huddle rooms, large and small conference rooms, and social hubs. Although these options are important, the real focus should be on ensuring each of these spaces supports what employees want and need to feel comfortable and be their most productive. This involves making the following changes in the four primary work settings.
In personal spaces, employees need options for both private focus work and connecting with their peers. Organizations should provide workers with the opportunity to choose how to get their work done. They should also encourage employees to personalize their spaces to make the workplace more welcoming.
Collaboration spaces should be large enough to support any group size. They should also be equipped with the right technology to ensure those who may be working from another location can fully participate in meetings.
Social spaces should encourage employees from across the organization to come together and connect with one another. Both analog and digital tools should be available for employees to use during quick brainstorming sessions or casual conversations. Effective social spaces can be key in building the organization's culture.
Learning spaces should be designed with inclusivity in mind for both in-person and remote participants. Innovation and growth within a business can be a direct result of employee learning and development. Workers should have opportunities to experiment and build together with flexible solutions that can adapt to the task at hand.
In each of these work settings, technology is the great equalizer that ensures every employee, regardless of where they happen to be located, can be an equal part of the work team with the ability to easily access and share information and contribute to meetings taking place. By equipping work settings with intuitive technology that is easy for employees to navigate and guarantees all participants will look great, sound clear, and have access to all information being discussed, organizations can put themselves in a position to get the most out of their workers, while creating a positive environment that employees want to be part of.
Bottom line, with employees demanding more of a say in how and where they work, future efficiency, productivity, and competitiveness are all likely to increasingly come down to how willing organizations are to make a serious commitment to ensuring all work settings encourage employees to feel at home and do their very best work.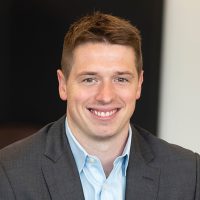 Nathan Kooi, President of Greater Washington DC and Baltimore area