(Somerville, NJ – March 23, 2017) dancker staff had the opportunity to help a group of high school students by serving as mentors during a Junior Achievement Career Success Workshop hosted in their Learn Lab space in their Somerville, NJ headquarters, showroom and logistical facility.
From all divisions across the organization, mentors took time out of their day to share their story and wisdom while guiding students through a series of engaging hands-on activities designed to inspire and prepare them for life after high school. Junior Achievement's Career Success Curriculum helps schools meet NJ Student Learning Standard 9 for 21st Century Life and Careers and is aligned to the NJ Department of Education's Career Ready Practices. The focus of the workshop is to prepare students by developing 4Cs skills that employers want from people entering the workforce: Critical-thinking, Creativity, Communication and Collaboration. Activities include role-playing and team building exercises.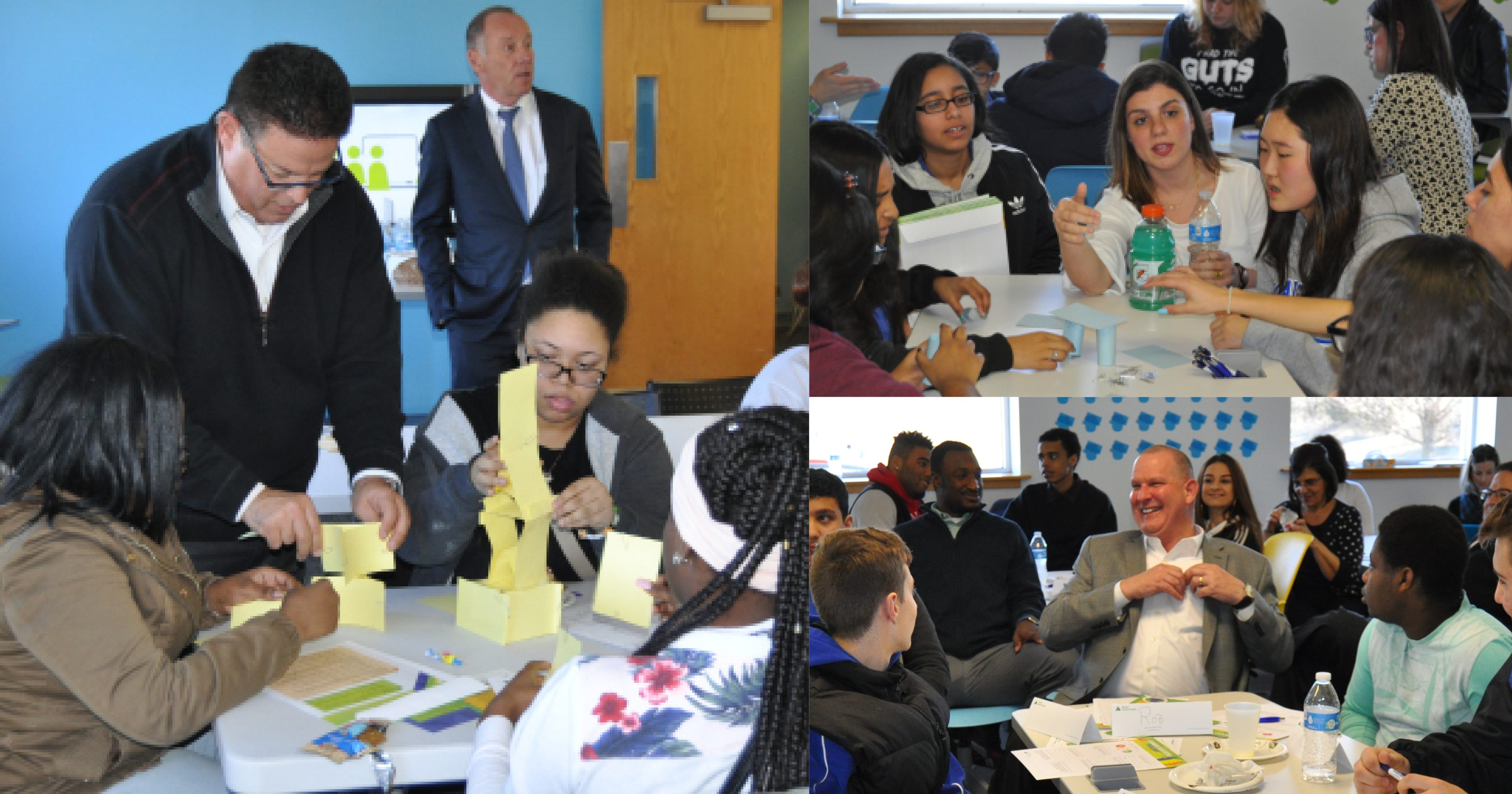 Regarding the event, Christy Tighe, Director of College and Career Readiness at Junior Achievement of New Jersey, stated "We're so grateful for organizations like dancker who partner with us.These business-education partnerships provide crucial 21st century learning opportunities to 68,000 NJ students annually. When we prepare our young people for the future and give them the role models and confidence they need, we set them up for success, which in turn strengthens our state's economy."
To learn more about Junior Achievement of New Jersey – http://janj.org/.