Think
Think by Steelcase
Think is the chair with a brain and a conscience. It's intelligent enough to understand how you sit and adjust itself intuitively. It's thoughtful enough to measure and minimize its impact on the environment.
Features
Smart.
Smart.
Smart.
The Think chair is an ergonomic office chair that senses what your body needs. The Integrated LiveBack™ System conforms to your body and moves with you as you change postures. It features an advanced weight-activated seat, so anybody can get comfortable, quickly.
Insights
For People Who Sit
MADE FOR PEOPLE WHO SIT FOR A LIVING
MADE FOR PEOPLE WHO SIT FOR A LIVING
Think is the simplest, most streamlined embodiment of our understanding of people who sit — and how they sit throughout the day.
Our learnings are based on research and collaboration with universities, including the Technical University of Denmark, Michigan State University and the University of Vermont Back Research Center. To scientific studies, we add years of observational research in the workplace — with people who actually sit for a living.
Designing for Sustainability
We're working toward better futures for the planet by recognizing our role in climate change and reducing our environmental impact, to help build a more sustainable and resilient world. We do this by making, sourcing and delivering products that help reduce our carbon footprint, designing for circularity, and choosing and using materials responsibly.​
Think challenged what a traditional chair could do and how sustainable it could be with thinking of the circular economy: Designed with fewer parts for ease of recycling and even quicker disassembly, Think incorporates more recycled content making up to roughly a third of the chair's weight. This also allows for easy reassembly.​​
Think has a third-party verified Environmental Product Declaration (EPD) for complete lifecycle environmental impact transparency, has achieved BIFMA LEVEL® 3 certification, and indoor air quality (IAQ) certification through Scientific Certification Systems Indoor Advantage™ Gold. Think was the first product to receive Cradle-to-Cradle certification, and the first Steelcase product to receive a Declare label from the Living Building Challenge.
Product Range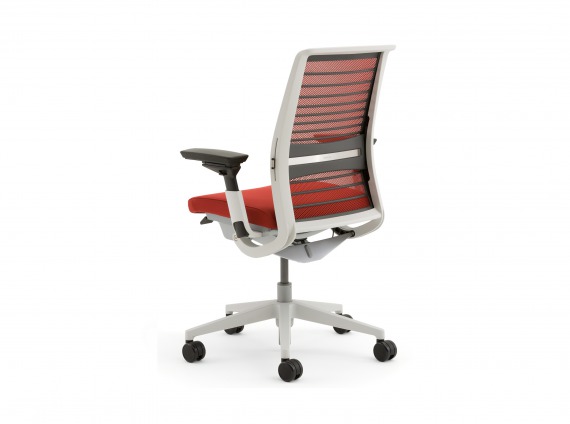 THINK UPHOLSTERED BACK CHAIR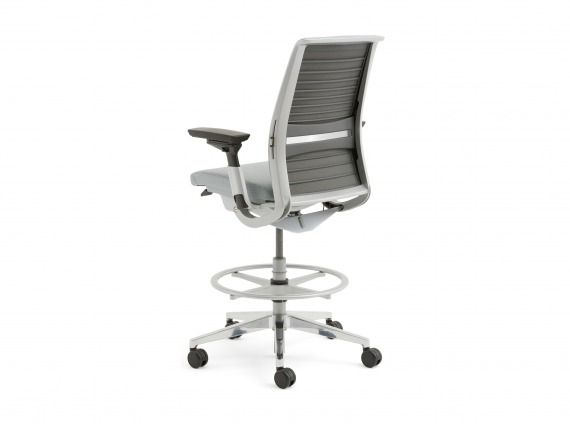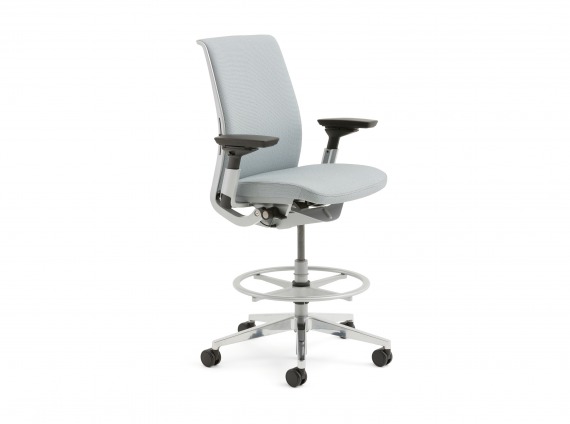 THINK UPHOLSTERED BACK STOOL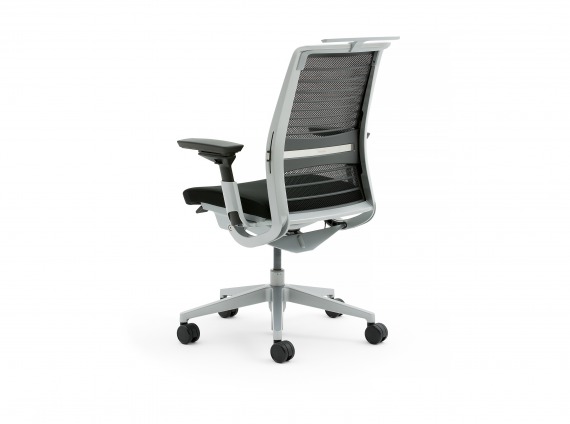 For more product details about Think, please visit steelcase.com.