Think
Think by Steelcase
Think is the chair with a brain and a conscience. It's intelligent enough to understand how you sit and adjust itself intuitively. It's thoughtful enough to measure and minimize its impact on the environment.
Features
Smart.
Smart.
Smart.
The Think chair is an ergonomic office chair that senses what your body needs. The Integrated LiveBack™ System conforms to your body and moves with you as you change postures. It features an advanced weight-activated seat, so anybody can get comfortable, quickly.
Insights
For People Who Sit
MADE FOR PEOPLE WHO SIT FOR A LIVING
MADE FOR PEOPLE WHO SIT FOR A LIVING
Think is the simplest, most streamlined embodiment of our understanding of people who sit — and how they sit throughout the day.
Our learnings are based on research and collaboration with universities, including the Technical University of Denmark, Michigan State University and the University of Vermont Back Research Center. To scientific studies, we add years of observational research in the workplace — with people who actually sit for a living.
Product Range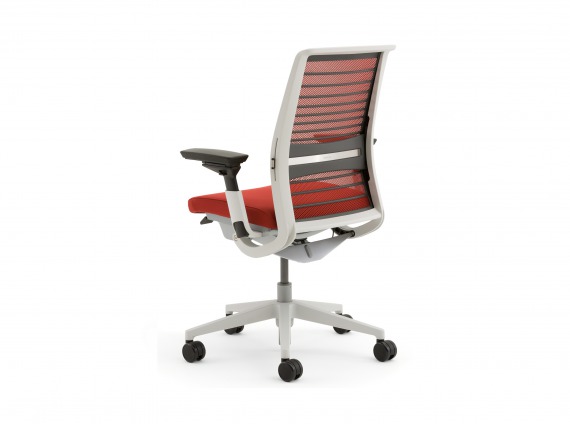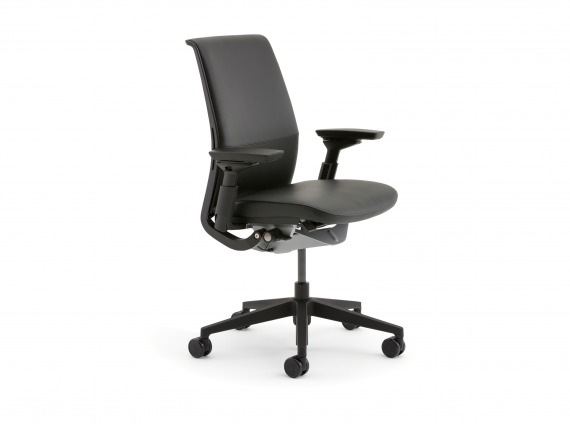 THINK UPHOLSTERED BACK CHAIR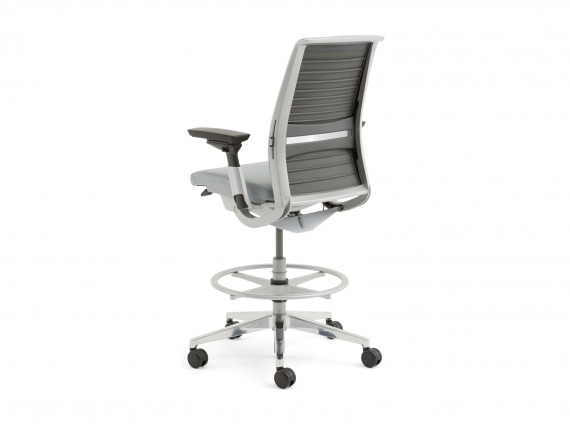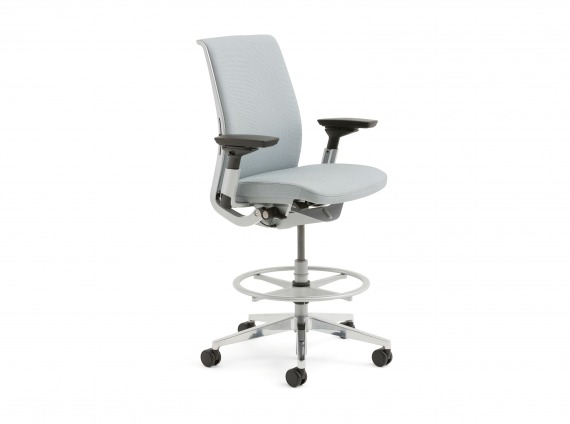 THINK UPHOLSTERED BACK STOOL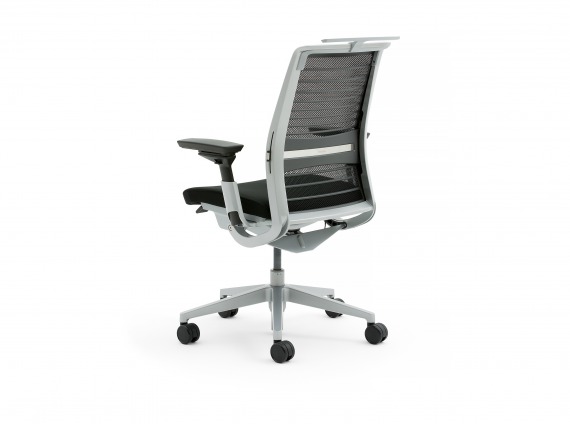 For more product details about Think, please visit steelcase.com.