Technology is pushing the world forward. Yet when it comes to workspace design, technology solutions are not typically specified until late in the design process, which creates a challenge for IT and AV teams brought in after furniture selections have been finalized.
Today, businesses must support five different generations in the workforce. Each has their own unique wants and needs. To design and build an effective workspace that truly supports a diverse group of employees, technology, furniture, and architectural solutions should be worked on simultaneously. It's also critical that the implemented technology is easy to use and adaptable for all users.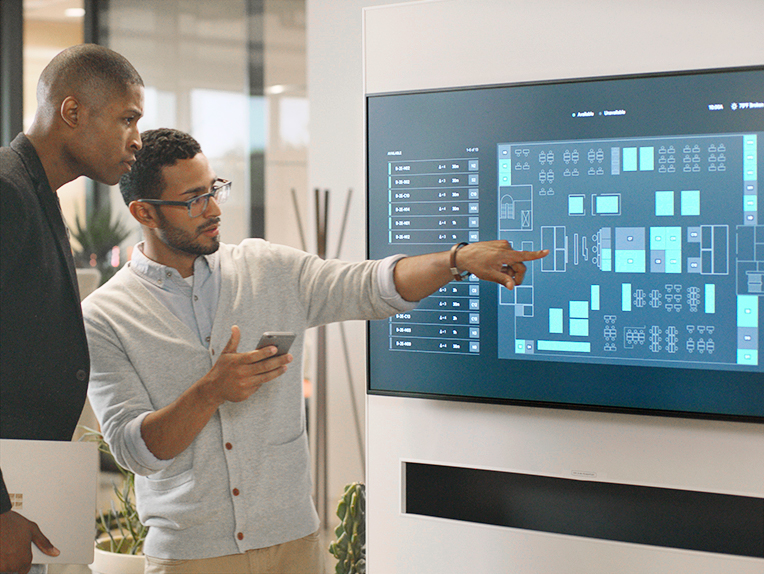 The first step to design an effective workplace is to determine the right mix of space types needed for employees to work their best. To assist with making informed real estate decisions, there are space analytics tools available to help businesses measure the effectiveness of their current space. The collected data helps to define what employees truly need in a workspace, whether it's spaces for teams to work together on projects,, small huddle rooms for two person meetings, formal conference meeting spaces for presentations, and/or collaboration areas near individual workspaces, or high tech spaces with Audio and Video Conferencing solutions to bring remote team members together. Making smart decisions about real estate utilization not only helps support employees' well-being and productivity, it can help inform design decisions and facilitate selecting the right solutions to furnish and build out a great work environment.
Rob Newell, dancker's Chief Technology Officer, has 20+ years of experience and is integral in helping us use technology to solve our client's challenges. He helps clients balance their workplace improvements – incorporating new tools – with protecting their IT and IP assets.
Rob shares his insights on how "Technology in the Workplace is Creating a More Effective User Experience" in an article published on IT Briefcase.