The full article, New Classroom Furniture Styles Boost the Four C's was originally published by School Construction News, on September 21, 2022.
Written by Maureen Tracy, Account Executive at dancker
The four C's – critical thinking, communication, collaboration and creativity – are qualities that students will need to be successful contributors to society. As a result, school systems are increasingly focusing on cultivating these qualities by implementing different teaching styles and a more integrated curriculum.
New learning styles and pedagogies require more than just traditional desks and chairs to support students and education.
Maureen discusses options to consider for impactful learning spaces that include everything from flexible and mobile furniture to power solutions to sound masking and more.  Read the full article to learn how schools are adapting new solutions to create better learning environments.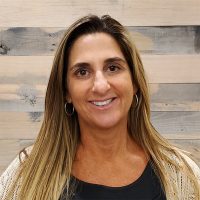 Maureen Tracy, Account Executive