The full article, Keep Remote Workers Connected – and Engaged, was originally published by ROI-NJ on September 8, 2022.
Written by Steve Lang, CEO at dancker
As a hybrid work model continues to be adopted by many organizations, better hybrid experiences are critical in ensuring presence equity for all employees.
Creating presence equity successfully can lead to better work and productivity for all. The right solutions will support in-person office workers and those working remotely during meetings. Remote workers need to feel like their contributions are just as valuable as their peers' who are physically located in an office.
Steve shares 5 ideas to think about to help improve presence equity; read more here to learn the best way to support employees with both digital and analog tools and space resources for a better remote experience.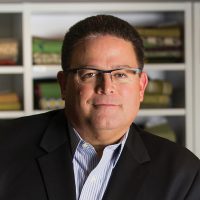 Steve Lang, CEO