The full article, Ancillary Spaces to Maximize Worker Productivity, was originally published by CCR Magazine on August 9, 2022.
Written by Lisa Carter, Vice President of Sales at dancker
Increasing the number of ancillary spaces in an office to provide people with more choices of where and how to work is a key element to creating successful hybrid work models. Ancillary spaces can support both collaborative and individual focused work while providing more comfortable and relaxed settings, such as those found in a home office.
There are four key considerations for ancillary spaces to work as hard as people do:
Balance comfort with functionality
Provide an area for people to keep their 'stuff'
Support healthy postures
Ensure easy access to power solutions
To learn more about how to incorporate these elements into creating ancillary spaces that work, read the full article here.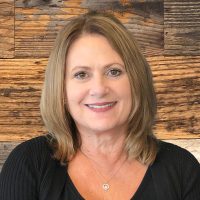 Lisa Carter, Vice President of Sales