Rise is a center of social support in central NJ helping families and individuals overcome obstacles to achieve their full potential. Supporting Hightstown, East Windsor and the surrounding areas, Rise provides services and facilitates community partnership through their award-winning thrift store, food pantry and multiple social services.
Since the COVID pandemic began, Rise Pantry has seen a 300% increase in need from their local community. With other organizations unable to stay open during the lockdowns, Rise fortunately has been able continue their mission and even grown because of their dedicated volunteers, staff, and community partnerships.
Founded in 1967, Rise occupied the second floor of a building over a restaurant and phone store on Main Street since 1992 in approximately 1,100sf. Their space was furnished with donated items, many of which were well past their useful lifecycle.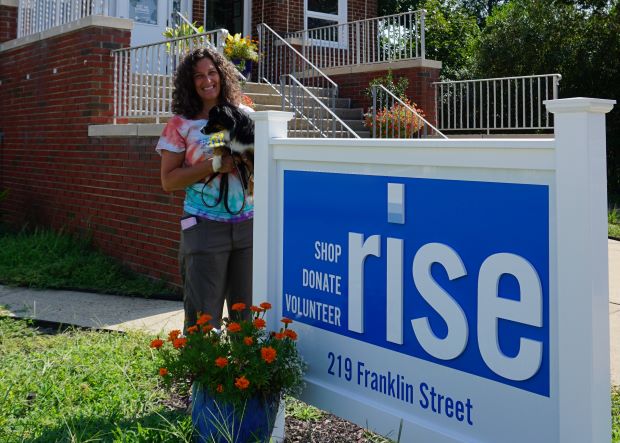 ---
"Any money we spent on furniture was taking food away from a family in need."
– Leslie Koppel, Executive Director
---
While staff and volunteers made do with the space, it had many limitations including not being accessible and having only one shared restroom with another building tenant. Once COVID forced the need for physical distancing, the space no longer allowed Rise to fully support their clients in their space, forcing them to have to meet elsewhere, or even in the street.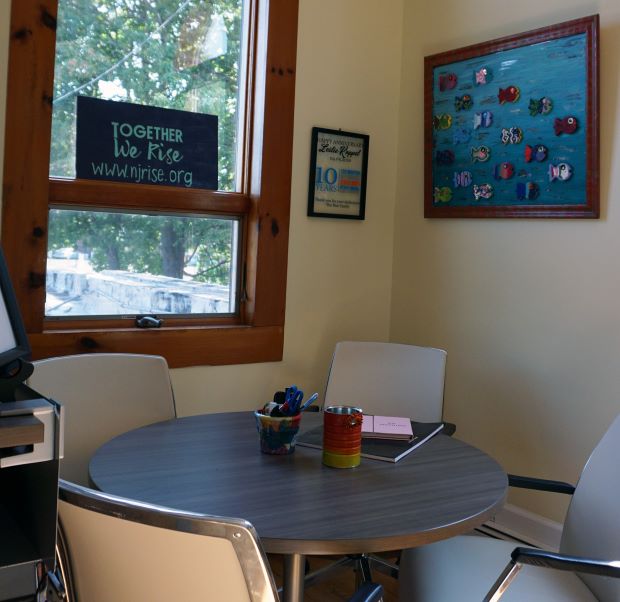 ---
"This space is night and day from our previous space. Our old space was not ideal, but it was special because it allowed us to form a close knit team able to create great memories and accomplish what we needed to make this incredible new space possible."
– Maitiel Jimenez, Senior Case Manager and Holiday Gift Program Coordinator and Julia Badulescu, Rise Pantry Director
---
Following a handshake deal made five years ago with long time neighbor and supporter IBEW Local 94, Rise was able to purchase and move to the former Union Hall building around the corner from their existing office on June 21, 2021. The new space is 3,000sf over two floors. They were able to furnish their new space thanks to the generous donation of a local corporate partner, Amicus Therapeutics. As part of the relocation of their office space in September 2020, Amicus chose to donate their furniture that would no longer be used rather than having it recycled or discarded to a landfill. A client of dancker, Amicus asked us to help them decommission their existing site and prepare furniture assets to be donated to help Rise.
Our Asset & Inventory Management team picked up and stored select assets for 10 months until Rise was ready to move to their new location. Our team worked closely with Rise Executive Director, Leslie Koppel, and Volunteer and Latino Festival Coordinator, Monica Tarantino, to understand their needs and goals for their new space.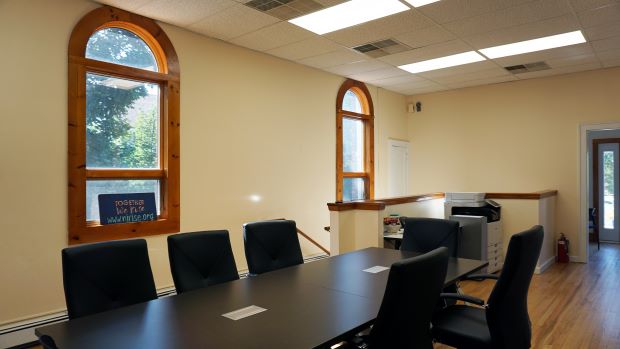 ---
"Our new space is something that establishes us as a permanent fixture in the community. It's a place we can be proud of. It gives more dignity to our clients and respectability to our organization and community at large."
– Leslie Koppel, Executive Director
---
Our team spent time listening to what the Rise team needed and hoped to accomplish with their new space. By understanding the assets donated and space they were moving into, we helped them understand how to plan the space to make everything work. Where possible, our team supplemented Rise's need with other items we had available. At install, we were also able to make changes and adjustments to products as required to support how they work. Our team removed all items no longer needed for proper disposal.
---
"The dancker team were understanding, flexible and supportive of our organization throughout. Their pride of ownership helped us create a new standard for our space. It was a great team effort, and it was easy to work with them."
– Monica Tarantino, Volunteer and Latino Festival Coordinator
---
To learn more about Rise's mission and support their cause, click here to visit their website.
At dancker, we are passionate about making a difference. We have a proud and established tradition of supporting the communities in which we live and work. We are honored to have contributed to Rise's ability to continue to grow and serve their clients and community.