Core to dancker's culture are the questions "what if we didn't exist in the marketplace? would we be missed?" As every industry around us – including our own – faces disruption, we must continue to innovate and evolve in order to stay relevant. Our clients demand it. Or more importantly, they deserve it. After all, many of our clients are trying to stay relevant too. How can we and our partners work together to ensure that we all stay ahead of the curve? CEO Steve Lang reflects on the ways we work to drive client success in the latest installment in our leadership blog series
On any given project, dancker might work with any number of partners including architects, project management firms, real estate brokers, and general contractors. Each of these providers shares a common goal, to create a product and provide a service that improves the client organization, whether that client is a hospital, a school, a law firm, or any other type of operation. We also share in the obligation to challenge each other to create better processes and tools – to work together to anticipate and overcome obstacles – and to innovate around industry disruptors.
Diverse Sources of Design
Competition from external forces has been constant since the dawn of time, so this need to evolve is not new to dancker. It's something we've been doing since 1829. But the type of disruption of course changes (if it didn't, then it wouldn't be disruptive). Workplace furniture, for example, has become a commodity, and a wide variety of products are now readily available at the touch of a button, often at a competitive price. In today's market, more diverse types of companies are now offering design and strategy services, too. This is no longer privileged territory. In fact, it's increasingly common for many organizations, especially large ones, to have in-house design teams. They're the ones taking advantage of that ready-made furniture and cutting out middle men.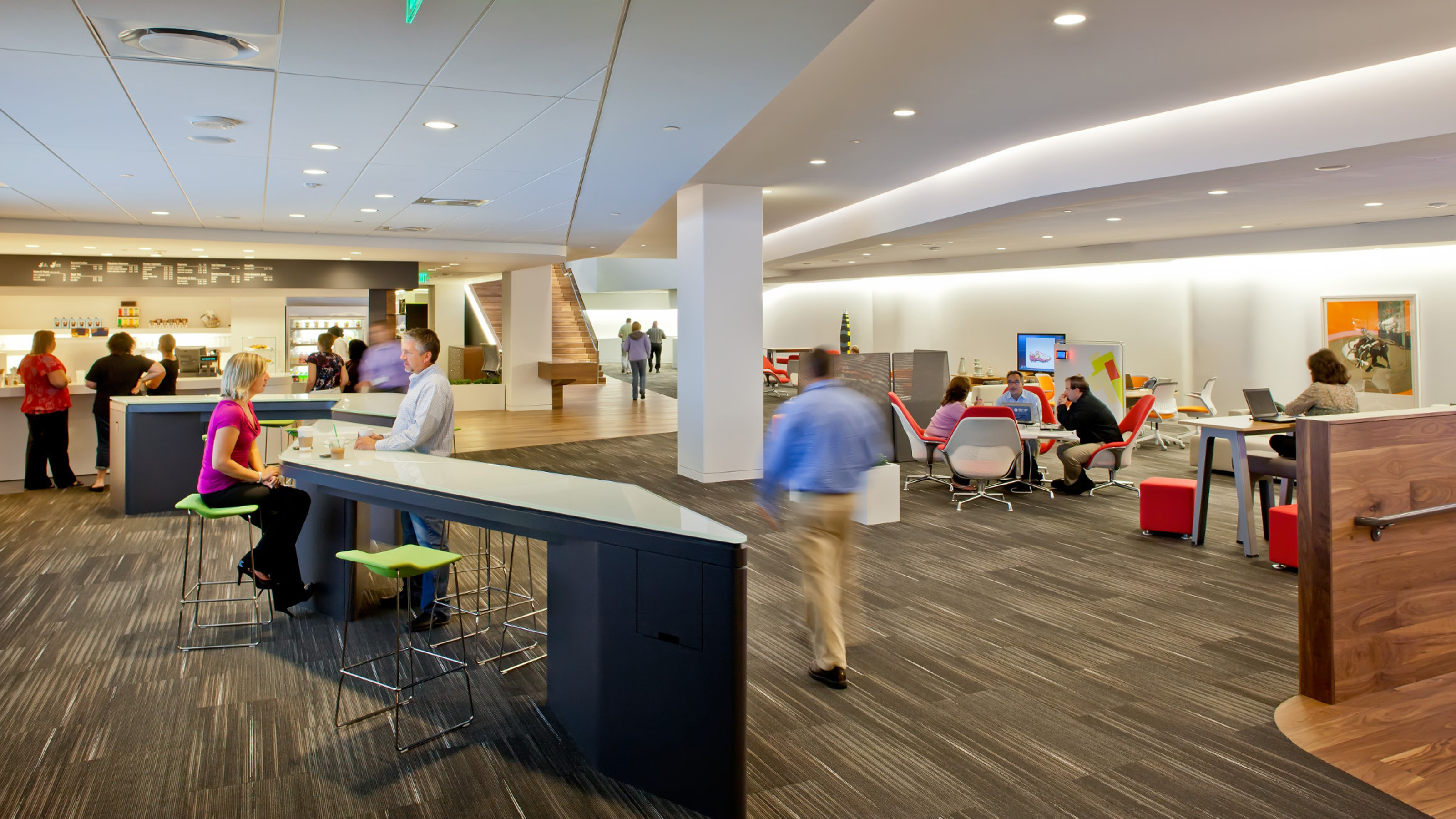 Corporate and Retail Real Estate Collide
On the real estate side, disruptors include trends like remote work and mobility. Why do we need all that space if much of our staff works from home? Or consider coworking, a trend that is merging the corporate and retail worlds and turning brands like WeWork into household names. Earlier this year, real estate services firm JLL predicted that "coworking space in malls, street fronts and other retail properties will grow at an annual rate of 25% through 2023 to reach 3.4 million square feet," as Forbes reports. Even more traditional companies are starting to consider opening portions of their space to consultants, small businesses, or start-ups in order to reduce their own real estate occupancy or create new revenue streams. More multi-tenant spaces and short-term leases mean organizations won't need (or in many cases can't have) custom-built spaces. Flexibility and fast turn-around are critical, and we all must adjust to this.
"Coworking space in malls, street fronts and other retail properties will grow at an annual rate of 25% through 2023 to reach 3.4 million square feet."
The Client Comes First
As we adjust, so too do our clients, and throughout dancker's history, our clients' needs always come first. We're fully dedicated to their success. We want our clients to be able to use their space to drive better business. We accomplish that through listening – really listening and being genuinely curious – in order to understand the issues at stake. In the end, we're providing solutions rather than simply selling products or services, and the solution is tailored to the client because we're not tied to one specific product, service or brand. We have a deep and diverse bench of experts and we wear different hats depending on who the client is, what type of company or industry they represent, and what problem they're facing.
Thinking Differently and Talking Openly
Communication is key to this problem-solving strategy. We ask questions to uncover problems that may be buried and hard to articulate. We try to uncover the blind spots. Strong communication also helps us ensure that there are no surprises, for us, our partners, or for the client. We're transparent from the start, and we operate with a sense of urgency, because our clients' problems are our problems.
Those open, honest conversations are empowered by our inherent willingness to experiment and take risks. In our own offices, we experiment on ourselves. After all, we face many of the same challenges as our clients do. So by testing the solutions that we'll ultimately recommend (or toss out), we can be more empathetic to our clients' experiences, and they can relate better to us too. We can even offer them the chance to test drive the solutions in our space.
We're challenging each other (our team members, our partners, our clients) to think big and interrupt the status quo – to be our own disruptors. It's fulfilling to hear a client say, 'you made us think differently about space,' and then see them reap the benefits of that approach. That's when I know we've all done our jobs.
Collaborating Early and Often
One of the ways that we're rethinking space is through the use of technology. Digital screens and computers can no longer be an afterthought that are simply installed after a space is built, especially given the fact that effective communication and collaboration tools go much deeper than screens and keyboards. This is one of the primary reasons why strong collaboration with our partners is critical to our clients' success. In the best project examples, we work closely with architects and design firms to integrate architectural elements with furniture and AV up front. This not only benefits the client, but the architect as well. By bringing the product expert – dancker – in early, the design becomes stronger. We're also sharing in the workload by creating many of the technical drawings ourselves, showing the full integration of the whole team's products and services. This cuts down on costs and shortens timelines, which helps everyone.
A collaborative approach to client service is the surest way to turn challenges into opportunities. We become the disruptors – the ones showing the industry a better, smarter way forward. We look forward to sharing our knowledge with you!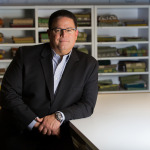 Steve Lang, President & CEO dancker
Connect with Steve on LinkedIn to share your thoughts on #workplaceofthefuture