In today's fast-paced world, success is defined by how quickly an organization can correct a problem people are experiencing and adapt to change. Since real estate is one of the largest investments an organization makes, it can and should be used to improve work and worker experiences as well as foster innovation. Leading companies recognize that innovation requires collaboration between team members and are shifting their workplaces to support this work mode.
While change is inevitable, to ensure the success of any workplace transformations – no matter how large or small – a focus on change management is critical. As human beings, we don't like change and tend to shy (or even run) from it when it comes our way. But if the process is managed and changes are implemented with proper support from the beginning, changes to work environments are 30% more likely to be successful and less stressful for everyone involved.
When planning a workplace renovation or relocation, the change management process focuses on the impact it will have on people, ensuring they have the support they need as an organization undergoes the transformation. Change should be planned, and future benefits should be communicated frequently to employees and other stakeholders to make it easier for them to accept and adapt to the change. The right change management effort should build excitement and anticipation for what's coming.
You can download an awesome infographic of Steelcase's Applied Research + Consulting Team's Successful Change Management Process here.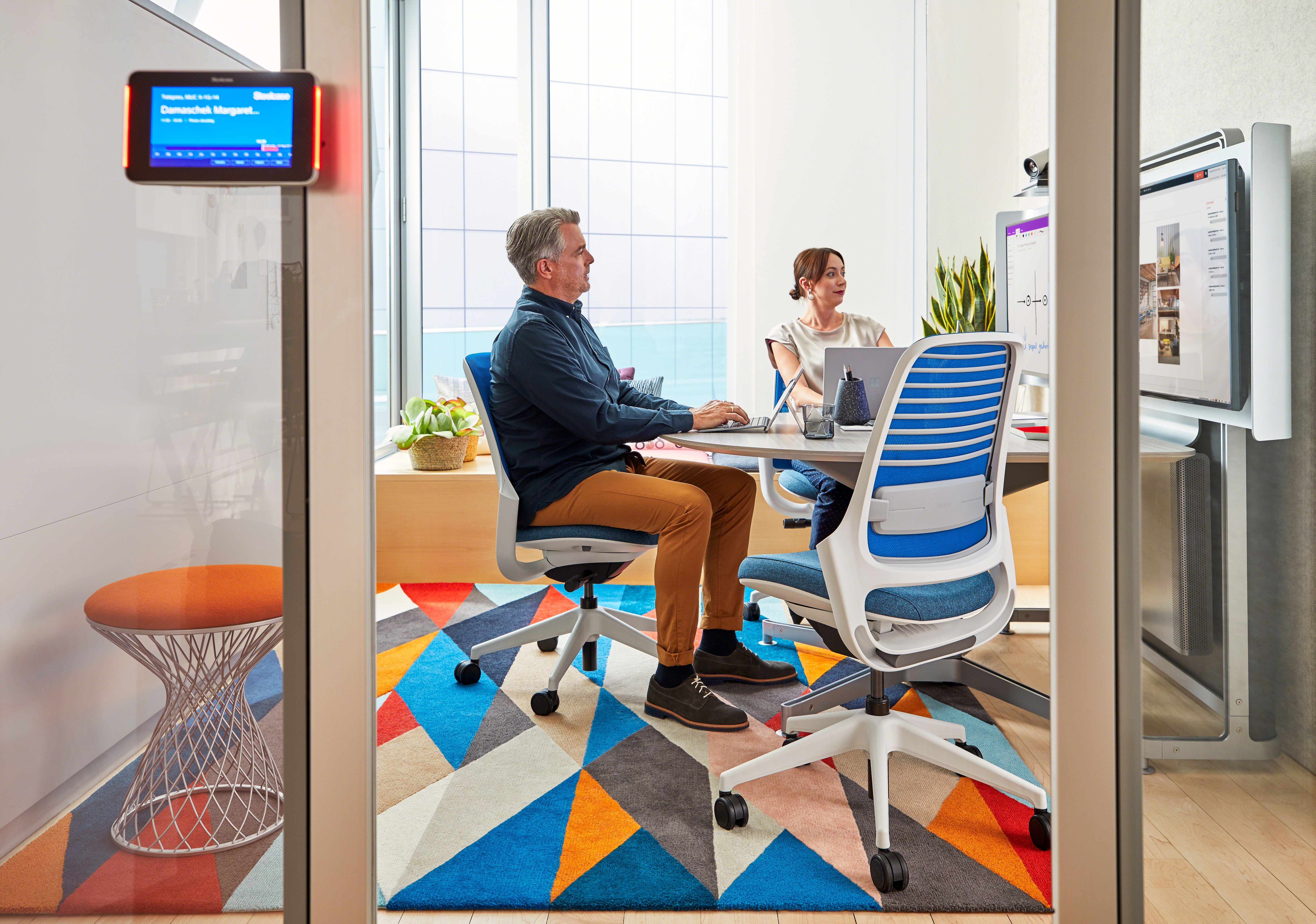 DEVELOP THE RIGHT STRATEGY + TEAM
The change management process needs to align with the actual project management process, starting before and extending after the project is completed. To achieve success, companies must establish and share a vision and business goals, and the employee work experience must be defined. Asking the right leaders, managers, and change champions to be part of the team is critical to the success of an organizational change. Departments that are integral to the process include IT, HR and Real Estate, as these groups will contribute with technology, training and space management support. A group of end users should also be asked for feedback as decisions are made. When change champions and end users are included, employee input is recognized as valuable, and they often become advocates of the change.
ENGAGE EMPLOYEES THROUGHOUT THE PROCESS
Effective change management requires the consistent and frequent sharing out of the same messaging over time to ensure employees are comfortable when the change arrives. When they have a clear understanding of why the change is being implemented, what the change is, when it's going to happen, who it's going to affect, and how it will affect them individually, employees are less resistant to change.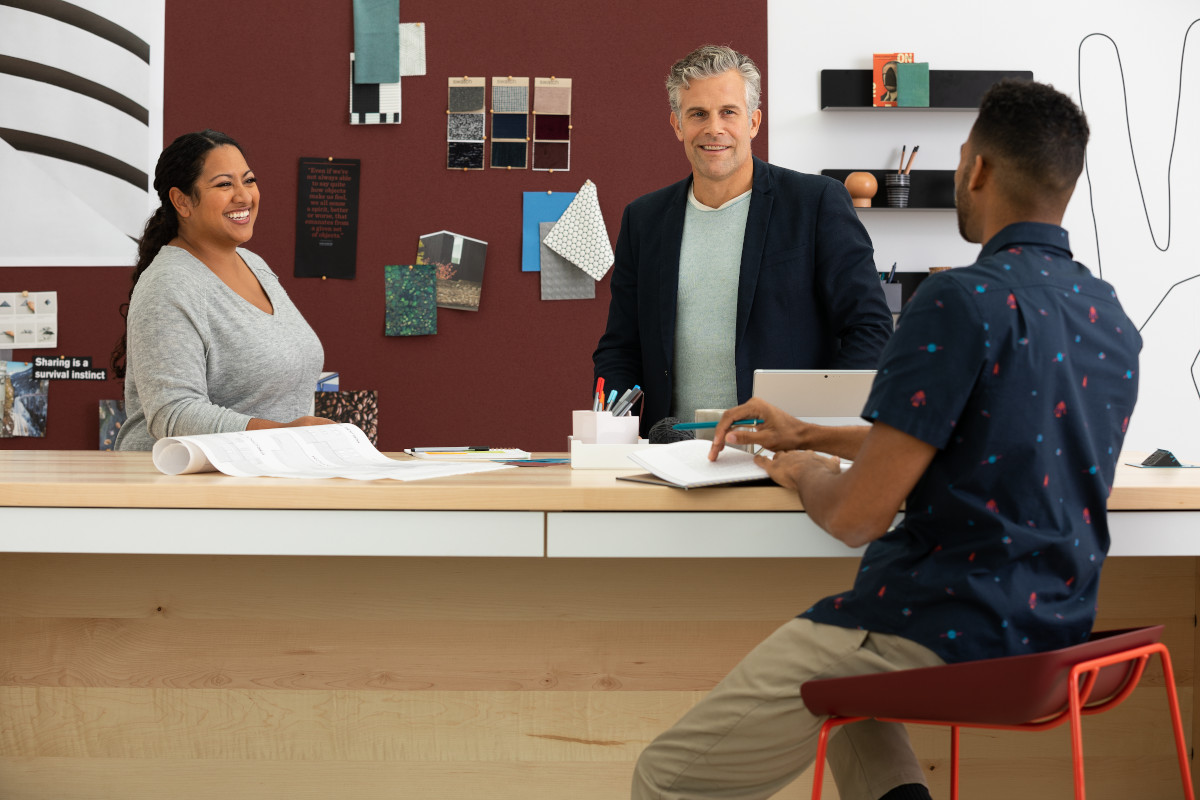 Employees tend to be between 64-86% engaged when companies effectively manage change. When employees hear about the process regularly via digital and print communications, events and meetings, they feel like they are part of the process and are reminded of the goal(s) of the change. To be successful, engage employees throughout the process by asking for feedback. Organizations should also anticipate what questions employees might have and be ready to answer them or follow up with prompt responses.
SUPPORT EMPLOYEES BEFORE, DURING, AND AFTER CHANGE
Protocols to guide behavior in a new workspace can be an effective change management tool when the space changes dramatically from the old one. Employees should weigh in on, or even create, the protocols that will help them work most effectively and support teamwork and collaboration.
When your change involves moving to a new location, provide employees with direction about what they should keep, digitize, or throw away. Thinking of and planning for every last little detail on move-day will be appreciated, and ensure it goes as smoothly as possible. Avoiding hiccups – no matter the size – will go a long way to keep doubt out of employees' minds about the change.
Technology upgrades are usually a part of a work experience change, so if new technology is implemented, be sure to support employees with training on the new systems, software and hardware they'll be using on a daily basis. When employees feel comfortable with new technology, they're more likely to use it and adopt the behaviors that will help them work more efficiently and productively.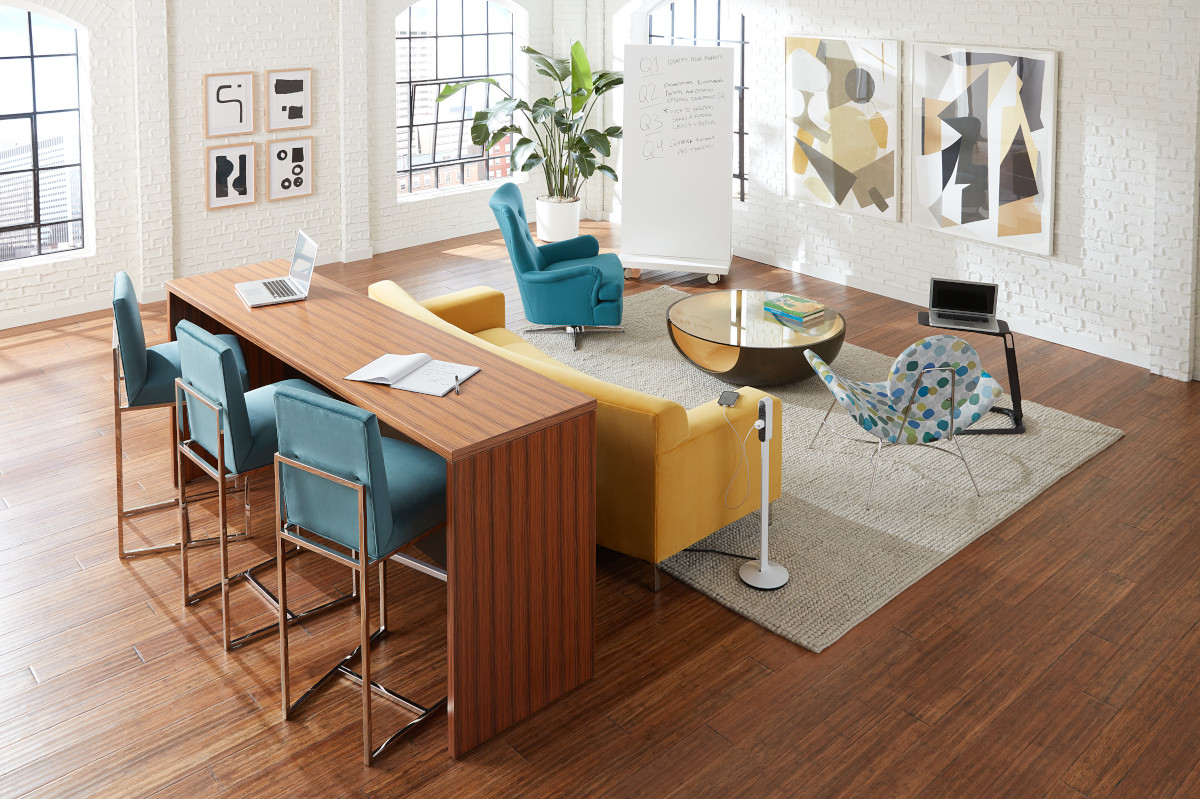 Further help employees accept new ideas and adjust to their new workspace by hosting events before and after the actual move – these are times to reiterate the vision and goals of the new space. Over time, additional changes will occur. Provide employees with an opportunity to celebrate these changes with their colleagues as they work together towards achieving their goals.
Change management doesn't end on move-in day. Employees will continue to need support in their new workspace for some time. Encouragement and guidance from leadership about new behaviors can help employees feel more comfortable in their new space, especially when they need to adapt the protocols established earlier.
MEASURE RESULTS
Consider planning to measure key performance metrics throughout the process to help determine whether the change was a success. Consider surveys, focus groups and observational or sensor studies to compare attitudes and behaviors before and after a workplace transformation. Continuous improvement requires employee feedback and passive real estate utilization tools can help measure workplace effectiveness immediately while surveys and interviews should take place once employees have had enough time to settle into their new space. Their feedback can help determine what is and isn't working and drive ongoing improvements in the space.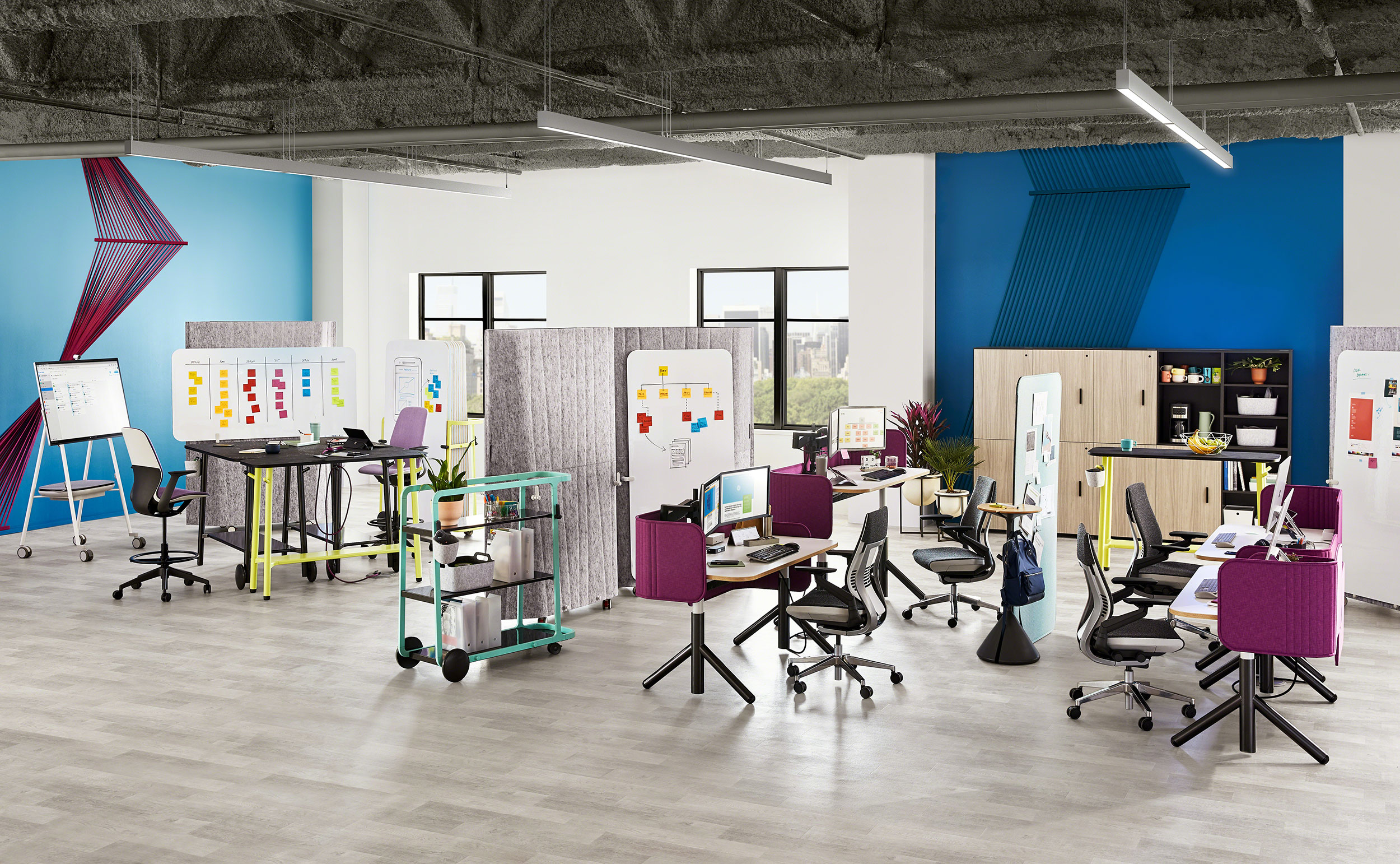 By employing a thorough plan, organizations ensure workplace changes contribute to their business goals and help the entire organization move forward in a unified way. It also creates positive experiences for the people involved, strengthening corporate culture.
Reach out to us for more information about how we can help you with communication and visualization tools to help with your change management plans.
You can also download Steelcase's Applied Research + Consulting (ARC) Team's Lessons Learned and Best Practices for successful change management here.