The full podcast, CCCT with Valerie Santanasto, originally aired by Commercial Construction Renovation on July 26, 2023.
Written by Valerie Santanasto, Vice President of Sales at dancker
In a world that is increasingly blending the physical and the digital, the concept of "presence equity" has emerged as a significant factor in our personal and professional lives.
As the lines between physical and virtual spaces blur, understanding and cultivating presence equity is essential for success, collaboration, and overall well-being in this hybrid world.
Valerie shares how our clients are asking for our help to create a better experience now that we've returned to the office and how dancker's holistic approach to workplace design meets the evolving needs of today's hybrid workers and their desire to have more choice and control over where they work.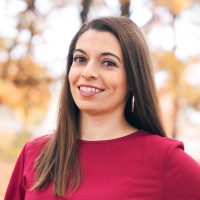 Valerie Santanasto, Vice President of Sales