Technology has dramatically changed daily activities and transformed human interactions and engagement. From workspaces to learning environments to health care facilities, tech is a game-changer. In fact, technological disruption can reduce the lifespan of S&P 500 companies from 60 years in the 1950s to less than 20 years today, according to Credit Suisse. The influence of technology is particularly evident in organizations' efforts to create efficient and functional spaces that will support their efforts to deliver innovation and outperform competitors.
Connections
Real estate and human resources are any organization's most expensive and valuable assets, so it's important to understand how a physical space will support the people who work there and contribute to the bottom line. Research by Steelcase suggests that only 54 percent of office space on average is used. Is the other 46 percent going to waste? Or are most spaces simply not meeting the needs of the people they're built for?
Workplace projects typically focus on goals to reduce real estate costs. For projects to be truly successful, though, it's essential to determine what types of work will be done in the space and what technology tools will be used. Focusing on the needs of the people who will use the space helps to determine the right solutions to address organizational performance goals, such as increasing engagement, encouraging collaboration, supporting well-being, and promoting culture.
Consider today's typical corporate workplace, which employs a diverse group of workers from many cultural, generational, and professional backgrounds. Each individual may work differently from their colleagues, but they all have to work together. Technology levels the playing field and empowers collaboration. When the entire workplace is wired to allow connection from anywhere, people can move from space to space and work seamlessly. They can work where and how they're most comfortable and most productive.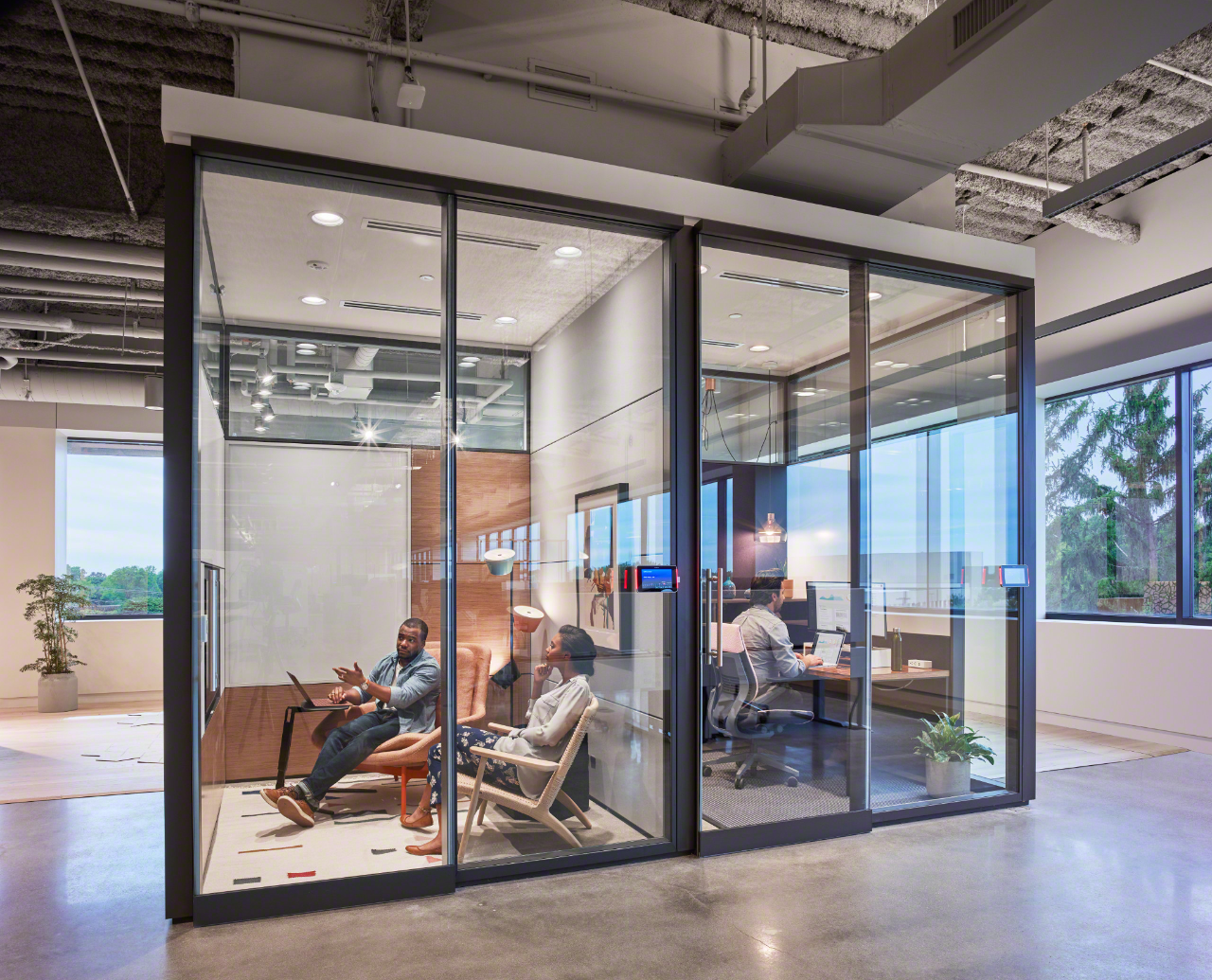 Simultaneous solutions
Audiovisual systems and collaboration technology are not stand-alone solutions. To facilitate both productivity and collaboration, technology must be seamlessly integrated into space and furniture solutions.
Choosing architectural solutions like demountable wall partitions over conventional construction makes integrating technology easier and facilitates the inevitable changes as technology evolves. The right furniture selection also enhances collaboration instead of detracting from it when considering options like standing height tables and chairs to encourage movement during collaboration sessions. With this integrated approach, distractions and disruptions are minimized by focusing on smart technologies to accelerate creativity and facilitate workflow.
Measuring real estate usage
Organizations can rely on occupancy and motion sensors throughout their spaces to measure when, how, and why spaces are being used. This passive system allows behavioral data to be compiled that will help decision-makers determine the effectiveness and efficiency of their space.
The system also helps a business to ensure that its space supports the evolving needs of employees and business strategy, allowing critical changes to be made when and where needed.
When paired with modular interior systems and flexible furniture, occupancy sensors and the data they provide mean adjustments can be made quickly to improve productivity of both people and space.
Learn more about Workplace Analytics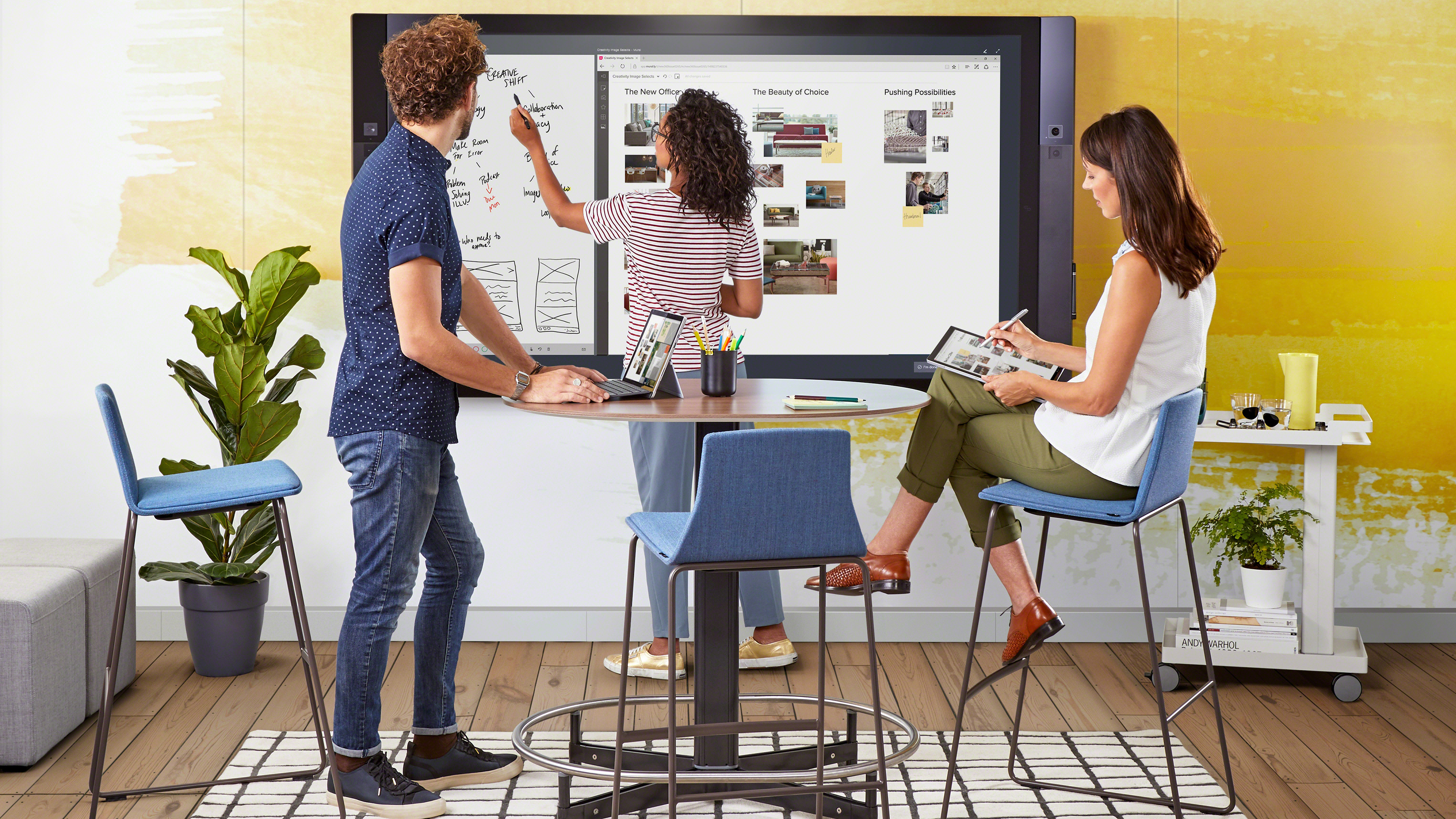 Shift to modernity
Today, we can use technology to facilitate the design, pricing, and construction of interior spaces by choosing a forward-thinking construction method over conventional construction.
A technology-driven approach, manufactured construction is an off-site method in which individual components are prefabricated in a factory, transported to the site entirely (or mostly) complete, and assembled on location. It combines virtual reality immersive experiences with data to help build highly customized interior spaces. This approach dramatically shortens construction schedules because elements are manufactured off-site while the space is being constructed. This reduces the number of trades needed on site, resulting in both cost savings and a faster, cleaner installation.
Modular walls also enable easier reconfiguration to adapt to new technology, design elements, or spatial requirements. Integrated walls provide quick access to technology when hardware needs to be updated or serviced. Front or back faces can easily be opened, eliminating the mess associated with traditional drywall construction or the need to bring in an outside contractor. As a result, downtime is minimized.
Revolutionizing the business
Clearly, technology plays a leading role in every project from start to finish. It also ensures that a project is never truly finite. Today's business climate requires businesses to be agile if they want to remain relevant. As the saying goes, change is the only constant.
By integrating technology into the design and construction process, as well as into the space itself, businesses can be armed with more intelligent insights and productive tools. They can adapt processes, add new tools, or even adjust physical spaces when data suggests that change is warranted. Such a solid, tech-driven infrastructure also allows new technologies to be layered in more seamlessly as technology capabilities evolve and company needs change.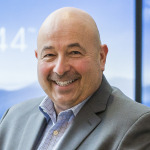 Originally published in NJBIZ.com
Written by Kevin Klier, Senior EVP & General Manager,  dancker